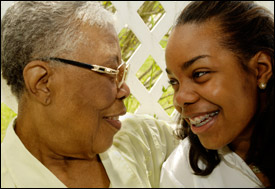 The Elizabeth Cooney Personnel Agency Inc. was founded and built upon three basic principles that have guided us through decades of success – Trust, Integrity and Excellence. We believe it is the dedication to those fundamental tenets that has built the agency into one of the most respected and reliable in the industry.
Our business goals are simple: To provide our clients with high-quality, low cost, comprehensive, consumer-directed nursing care services, in a manner that is courteous and dependable. This promise leads us to fulfill a dedication to recruitment and calls for unmatched flexibility in our clients' care planning. We will continue to nurture courteous and caring relationships with each of our clients, which we are proud to say, has become an Elizabeth Cooney Agency trademark.
We believe the Elizabeth Cooney Agency has become an industry leader precisely because of its dedication to our core principles. However, we also believe that leadership carries with it a greater responsibility, beyond the demands of our own business. That is why the Elizabeth Cooney Personnel Agency Inc. sets benchmarks for the nursing care industry, such as advocating creation of the Certified Nursing Licensure in 1996, and helping to create the first accreditation for the Private Care Industry in 2004.
In all that we do, and with every client,
we will continue to uphold the principles of
Trust ~ Integrity ~ Excellence