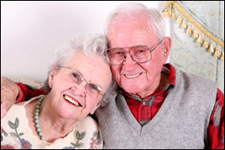 Certified Nursing Assistants (CNAs)
CNAs are individuals who routinely perform nursing tasks delegated by a registered nurse or licensed practical nurse.
Certified Geriatric Nursing Assistants (CGNAs)
CGNAs are nursing assistants who have passed the geriatric Nursing examination and meet all federal requirements required for working in long term care facilities.
Certified Medical Assistants (CMAs)
CMAs are allowed to administer medication in licensed comprehensive care facilities. Only a Geriatric Nursing Assistant with one year of experience and who has completed an approved 60 hour medicine aide course taught in a community college are eligible to become a CMA.
Certified Medical Technicians (CMTs)
CMTs are medical professionals trained and certified with a 20 hour course that allows them to administer meds in specific settings.
Phlebotomists
A phlebotomist is an individual trained to draw blood (venipuncture), either for laboratory tests, or for blood donations.